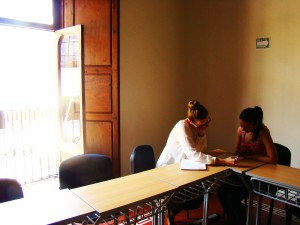 Babilon Language Coaching is a language school based in Querétaro, Mexico dedicated to creating global leaders through language and cultural instruction.
We offer excellence in language instruction through teachers with years of experience, training, and passion for sharing their language and culture with the world.
Our Values at Babilon Language Coaching
Corporate Social Responsibility.
We recognize the need to integrate our values and business operations in order to satisfy the expectations of our clients, associates, employees, providers and the community in general. At Babilon, we strive to go beyond the minimum legal requirements, thus creating an environment of sustainability.
All of our practices are based on social and ethical responsibility. Babilon's Policies are committed to promoting sustainability throughout the entire company. Our objective is to reduce the environmental impact of our activities, and to help our clients, associates, employees and collaborators do the same.
At Babilon, we manage ourselves according to the highest standards of equality, honesty and integrity, with ethical integrity being our greatest strength.