Do you know what was the year 2010 in Mexico?
The year 2010 was one of the most meaningful years for the whole nation, because it was the bicentennial anniversary of the Independence of Mexico. They held celebrating events, issued commemorative coins, changed the name of the streets, constructed parks and monuments, etc.
Some private companies also rushed into this atmosphere in various ways.
One of them was Coca Cola Company, which brought out the collectible edition of Coca Cola bottles: Bicentenario 2010. This series is composed of 32 different bottles with the representative pretty drawings of each state.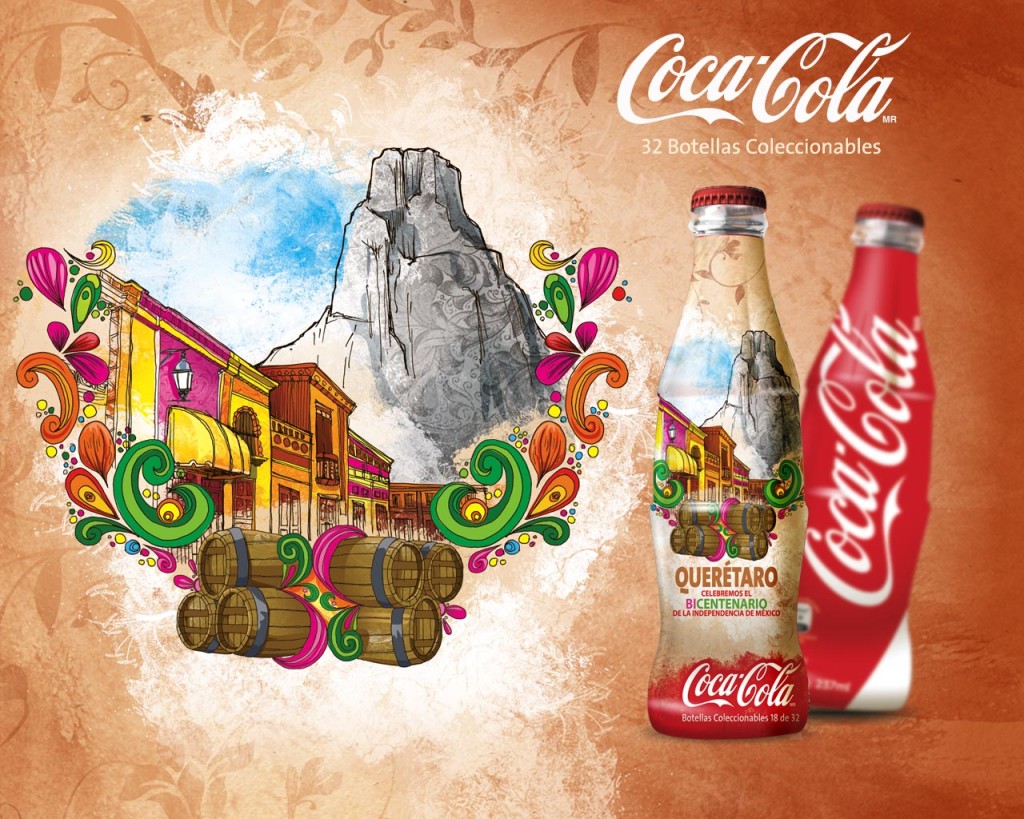 Querétaro
It has the representation of the giant stone of Peña de Bernal and the street of Tequisquiapan, a magical town. Tequisquiapan is famous for its Festival of Wine and Cheese in May-June
Distrito Federal (Federal District of Mexico City)
It shows the Angel of Independence, metro(an indispensable element of the life in D.F.) and the boat of Xochilmilco.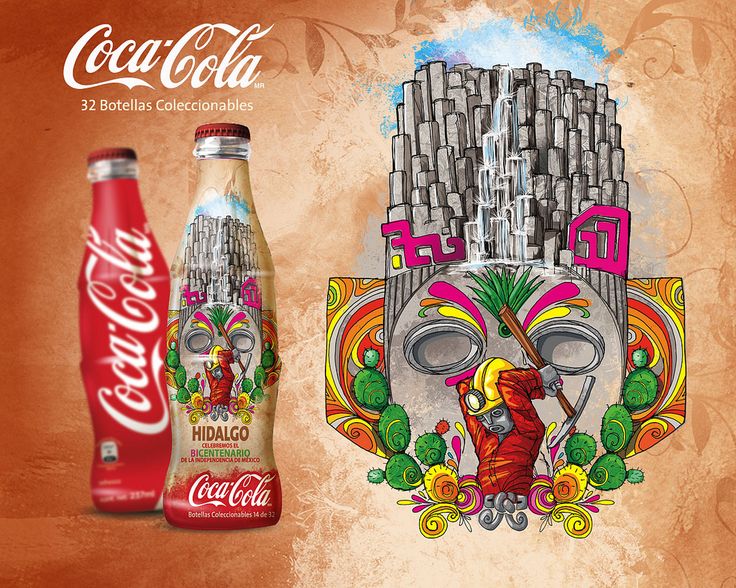 Hidalgo
Hidalgo is a state next to Queretaro on the eastern side. Basaltic Prisms is a magnificent natural scenery.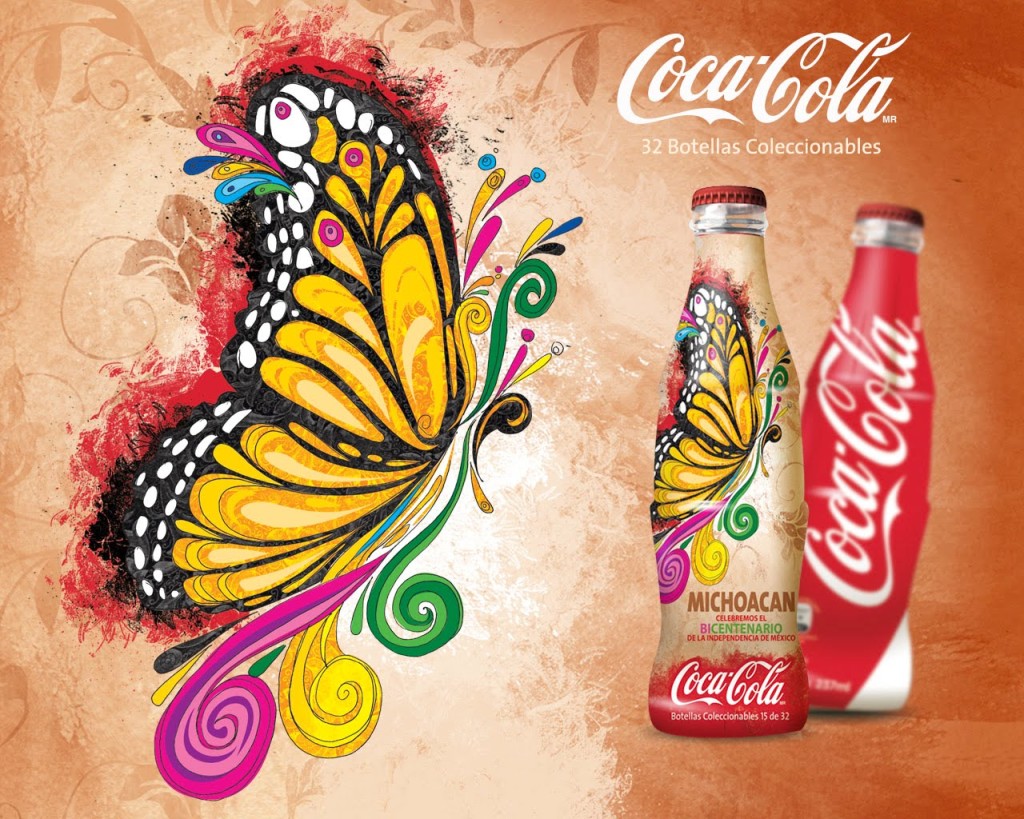 Michoacán
Michoacan is a state next to Queretaro on the western side. The monarch butterfly sanctuary in Michoacán is so famous and so naturally-important that appears in $50 banknote of Mexican peso. It also has many other cultural and touristic sites.
Oaxaca is a state with strong color of indigenous people, variety of foods and natural beauty.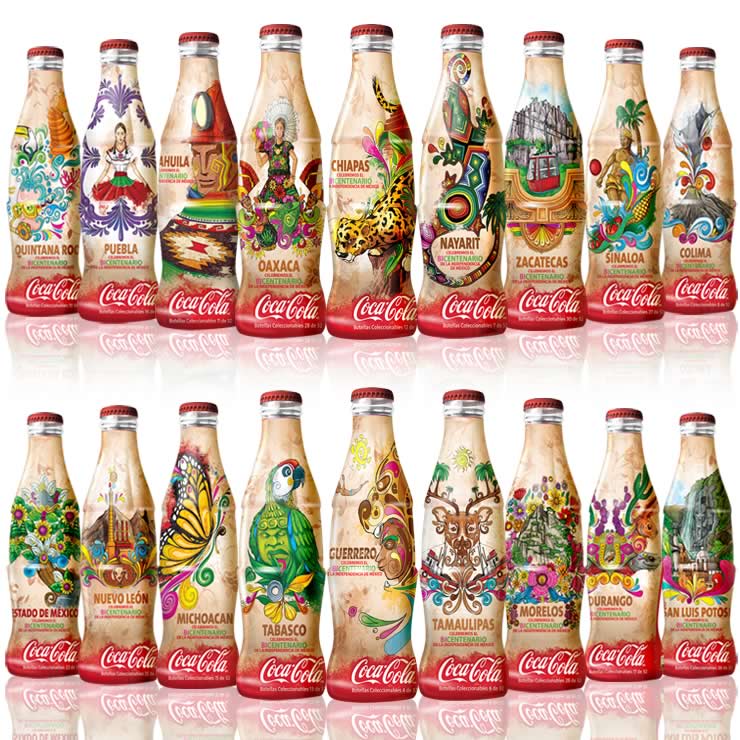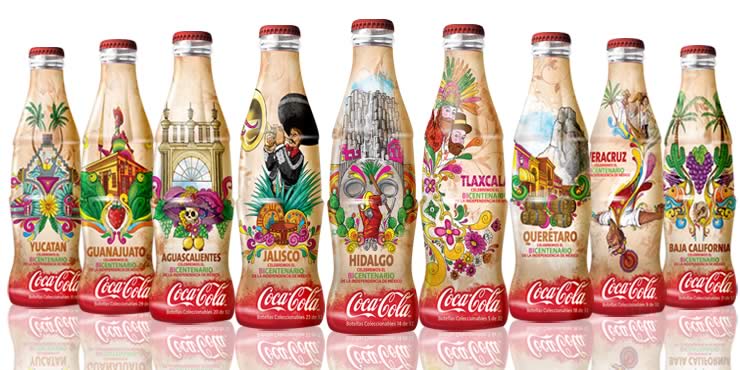 Let´s find the state you are interested in.
Which one do you like most?
image sources: http://cesarnandez.blogspot.mx/search?q=coca